New Year, New You: Detox for 2018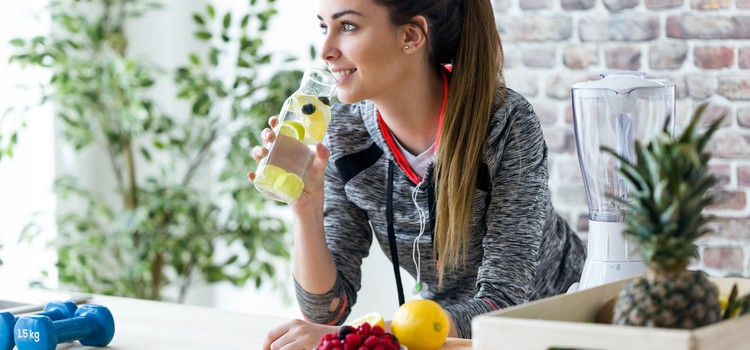 Published: 3rd January, 2018 in: Health Advice
If you over indulged over the past few weeks, a new year is the perfect opportunity to get your health and wellbeing back on track. If, like many people, your New Year's Resolution is to cut back on processed food and alcohol in a bid to get the year off to a healthy start, read on to discover our guide to detoxing in 2018.
Create an Exercise Plan
When you sweat, you naturally detox and so if you want to adopt a healthier lifestyle in 2018, be sure to move more. Exercise will not only help you to burn off some calories and shift excess weight, but it will also eliminate toxins from the body. Make a plan to incorporate regular cardio sessions into your working week and set the detox in motion.
Eat Your Greens
Of course, exercise alone won't detoxify your body. If you want to detox, you should take extra care of what you put on your plate. If you have overindulged on fatty foods, focus on organic ingredients that are packed with anti-oxidants. Fill your fridge with superfoods such as salmon, broccoli, asparagus and kale. Make sure you are getting enough protein and choose healthy nutritious snacks over chocolate and sweets.
Drink More Water
Are you getting enough fluids? If you are still feeing sluggish after the festive season, give your detox the best chance of success by staying hydrated. Whether your aim is to shed a few pounds or you simply want to feel healthier and boost your energy levels, keeping your H2O levels topped up will help.
Take Supplements
Another way to support the detox process is to take regular supplements. If you have enjoyed alcoholic beverages in excess over the holidays, your liver is the perfect place to start. Milk Thistle is a popular choice for people detoxing their body who want to cleanse their liver. This powerful supplement contains a plethora of herbs that have detoxifying properties including Milk Thistle, Dandelion, Turmeric and Artichoke.
If you are looking for a product to take after a period of indulgence, our Two Day Detox Plan Supplement is ideal.