The Ultimate Healthy Soft & Chewy Oatmeal Raisin Cookies - With Orlos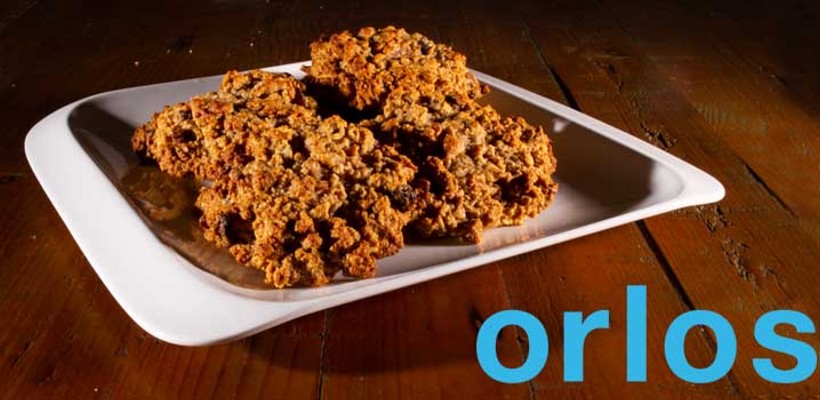 Published: 29th January, 2019 in: Health Health Advice Weight Loss
Want to rid those sweet cravings while you're trying to lose weight? For many, the idea of sweet treats and tasty bakes is associated with putting weight on rather than losing it, and therefore many avoid biscuits and cakes when dieting. The lovely people over at Orlos have come to the rescue and found a delicious cookie recipe that works for those who are dieting too! Whether you are using Orlos on your journey, or not, these Soft and Chewy Cookies will keep your sweet tooth satisfied and can even be made gluten-free. The tasty picture is courtesy of the chefs at Orlos and the recipe is from amyshealthybaking.com if you want to check her page, and any of her other recipes out!
Ingredients
1 Cup (100g) instant oats (measured correctly & gluten-free if necessary)
3/4 Cup (90g) whole wheat or gluten-free* flour (measured correctly)
1 1/2 tsp baking powder
1 1/2 tsp ground cinnamon
1/8 tsp salt
2 tbsp (28g) coconut oil or unsalted butter, melted and cooled slightly
1 large egg, room temperature
1 tsp vanilla extract
1/2 Cup (120ml) agave
1/4 Cup (40g) raisins
Method
Whisk together your dry ingredients (oats, flour, baking powder, cinnamon, and salt) in a medium bowl.
In a separate bowl whisk together your wet ingredients ( coconut oil, egg, and vanilla)
Stir the agave into your wet ingredients. Then add in the dry flour mixture, stirring just until incorporated.
Fold in the raisins.
Chill the cookie dough for 30 minutes.
Preheat the oven to 165°C, and line a baking tray with parchment paper and flatten slightly.
Bake at 165°C for 11-14 minutes.
Coole on the baking tray for 10 minutes before transferring to a wire rack.
Enjoy!
*Check amyshealthybaking.com for more advice on the perfect flour mix for making this recipe gluten-free.
Why not watch the official recipe video here: