Spring Bank Holiday and Platinum Jubilee Online Customer Service Opening Times:
Thursday 2nd June: 9am - 12noon
Friday 3rd June: Closed
3 of the Best Insect Repellents for Travelling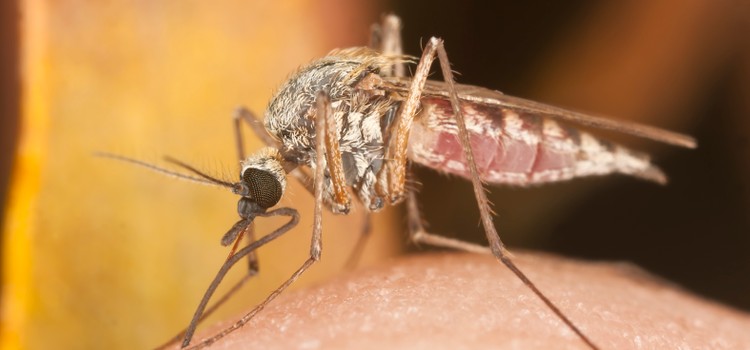 Published: 15th June, 2016 in: Health Advice
Your holiday has finally arrived. You've touched down at your destination, unpacked your bags and are sitting out on the balcony for a relaxing aperitif, when you hear the noise you dread. Nothing ruins that holiday feeling more than the buzz of insects.
Fear not. These insect repellents will help keep bugs at bay so you can go back to enjoying your break.
Jungle Formula
Jungle Formula's insect repellent gives you eight hours of protection against mosquitoes, midges and biting insects. With its natural base of eucalyptus citriodora oil, Jungle Formula is effective at keeping insects at bay in all climates.

What makes Jungle Formula unique is its Insect Repellent Factor system. The four categories mean the insect repellent is suitable for normal and sensitive skin - including young children - and comes in different strengths, depending on your destination. Available as a roll on stick, lotion, pump spray or aerosol, Jungle Formula also has a plug-in mosquito killer which comes with an automatic voltage converter, keeping you and your family insect-free for up to 45 nights.

​Autan Tropical Insect Repellent
If you're the one in the group who the mosquitos always go for, make sure you pack Autan Tropical Insect Repellent. Specially formulated to deter both common and tropical mosquitoes, it will keep them away for up to eight hours. What's more, neither the mosquitos or those around you will know you're wearing it. Autan Tropical Insect Repellent is available as either a 100ml pump spray or aerosol and dries quickly and transparently with no unpleasant odour.

Ben's Insect Repellent
If you fall into the category of intrepid traveller, then you'll know how important it is to pack insect repellent. But, if you are yet to find a product to deter even the heartiest of mosquitos, Ben's Insect Repellent could be the answer. Available in two strengths, 30 standard strength for European and North American locations, and 100 safari strength for more exotic destinations, Ben's Insect Repellent contains DEET which is highly effective at keeping biting insects at bay.
Cream for treating insect bites
It's all very well packing insect repellent, but mosquitoes are persistent and can sometimes break through the barrier. And if anything is more annoying that the buzz of a mosquito, it's the itch of the mosquito bite.
Lanacane medicated cream comes in small 30g and 60g tubes, making it perfect for tucking in your travel bag when you're out sightseeing or want to travel light. Lanacane cream for insect bites has an anaesthetic cooling action which can help stop bites from itching and becoming inflamed. Not only is it an insect bite cream, it's also suitable for cuts, chafing, nettle stings and heat rash, making it the ideal product to have in your first aid kit.
Beware of malaria
Mosquito bites have the potential to cause more than just an itch; they can also carry malaria. This infectious disease is carried by mosquitos and can be deadly, so it's important you protect yourself if you're travelling to high risk areas including parts of Africa, Asia, Central and South America.
Malaria tablets can help prevent the disease, but you should also take other precautions while travelling, such as packing insect repellent, clothing with long sleeves and mosquito nets to protect you while you sleep.