Spring Bank Holiday and Platinum Jubilee Online Customer Service Opening Times:
Thursday 2nd June: 9am - 12noon
Friday 3rd June: Closed
Stoptober 2018: 5 Ways To Help You Stop Smoking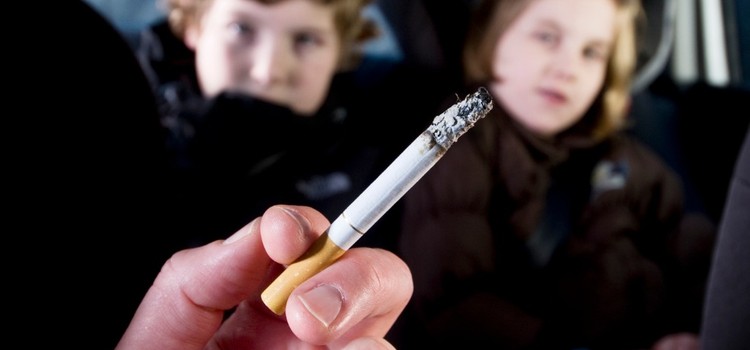 Published: 28th September, 2018 in: Quit Smoking
While the number of smokers in the UK would seem to be at an all time low, the number of hospital admissions linked to smoking stands at a staggering 484,700 (as of 2016/17) an increase of 2% from the previous year. This unfortunately high number also makes up for 4% of all hospital admissions in the UK.
Benefits of stopping smoking
There are a multitude of benefits that come with quitting smoking, and not all of them are related to your health.
Been pining after that luxury holiday? Or perhaps you wanted to splash out a little this Christmas. Well, by quitting smoking you could save (on average) around £250 a month; now that holiday doesn't seem so far off!
Saving your hard-earned cash isn't the only benefit on quitting smoking as ditching the cigarettes could improve, not only your health, but also the health of your friends and family. second-hand smoke can cause some nasty issues too, so keep your loved ones from harm by starting your journey this Stoptober.
How to stop smoking
There are so many different products and methods available for quitting, meaning, when it comes to stopping smoking, there is something out there for everyone
1) Personal Quitting Plan
Starting your journey right is an important step in quitting smoking for good; without an effective plan it is easy to fall back into the habit. This Stoptober Public Health England are using their 'OneYou' scheme to help you create a quitting plan tailored to you. With a mix of products and varying support systems, you will be able to work your way to being smoke free.
Click HERE to create your own personal plan.
2) Quit Together
Stoptober is the prefect time to begin on the road to quitting, with people all over the country downing their cigarettes you will not be alone in the struggles you may face. Talk to others who are going through this process too and work to motivate each other. this can be done through online chats and forums, or perhaps you could even bring a friend along for the journey so you can help each other along.
3) Nicotine Replacement
Where you might have heard of going 'cold turkey', this method of cutting out smoking - or more accurately cutting out the addivtive part, nicotine - is proven to fail in almost all cases. As this is the case you should look to move away from getting that nicotine fix through cigarettes laced with harmful chemicals, and instead consider fighting the cravings through obtaining nicotine in a safer way. By getting nicotine this way you will be able to ween yourself away from cravings and stop smoking for good
There are a plethora of products on the market for you to try, and often a combination of a few is the best way to kill your cravings and fight withdrawal symptoms. Whether you choose mouth spray, patches, inhalators, or gum, there are products out there to help you so you don't have to count on will-power alone
Why not that a look at the Nicotine Replacement products we have on our site, and start your journey today?
4) Face to Face Support
When challenging yourself to stop smoking, it is important that you surround yourself with people who will keep you focused on your goal. Create a support system of friends, family, and loved ones who will always make sure you're on track to quit. Making your loved ones proud is a type of motivation like no other, so make sure to let them know if you feel like a relapse, or perhaps even if you do relapse. It is this support that will get you to where you need to be.
Further to this, you can seek professional face-to-face support from your local GP or Pharmacist who will be able to provide you with help and advice on the hows and whys of stopping smoking for good. It may not be an easy journey but having a strong support system will help you on your way.
5) Have a 'Why'
Whether it is for your own health, to help financially, or to keep your family safe, everyone on the path to quitting has a reason their journey started. It is important to keep that reason in your mind throughout the inevitable highs and lows of this experience. Although it may be easy to fall back into old habits at times, just know that all this hard work is for a reason. Give yourself physical reminders such as: a savings jar for that dream holiday, a picture of your family to look at whenever you get a craving, or a smart device which can track your state of health. Reminders such as these will ensure you're focused on your goal and help you fight the urges at the most difficult times.
For more information visit the OneYou website, or why not watch Jeremy Kyle's take on how to stop smoking (here), in partnership with Stoptober.